We serve the children of divorce and families in turmoil ...
"Because Family Matters"
---
Family Evaluation Associates
Click here for details
Top Family Evaluation Associates Services
CHILD CUSTODY EVALUATIONS
Courts in Texas are now recognizing the need for a Child Custody Evaluation, previously known as a Social Study. This area is governed by the Texas Family Code.
ADOPTION
Adoption is also governed by the Texas Family Code. When addressing Adoption, the goal for the child is permanency. That translates to a long-term plan for the safety, security and well-being of children.
PARENTING COORDINATION/FACILITATION
There are some high conflict situations that require the parents
to have someone designated to assist them in communicating and reaching decisions regarding issues related to their children.
When the parents learn to place the child first, it becomes much easier for effective co-parenting to exist.
THERAPEUTIC PARENT COACHING
Therapeutic parent coaching is designed to provide parents with the knowledge and tools needed to achieve their individual parenting goals. Parent coaching looks forward, deals with the here and now, and seeks to educate. The program focuses on assisting parents in better understanding their children's behaviors while creating a positive, healthy environment and minimizing problematic behaviors.
---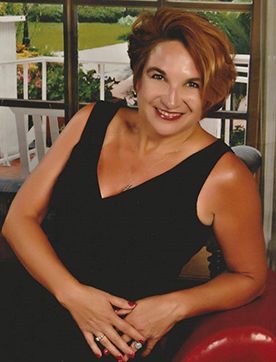 CELINA R. ANDERSEN-KING, LMSW
I have 20 years of experience in Child Welfare and Community Development.  My expertise lies in investigations, parent facilitation and evaluation.  I am aware of available resources in the community and am an expert in diffusing high conflict situations.  I am a certified Mediator. I am registered at this time with the Domestic Relations Office in Bexar County and am also approved for work in Comal, Hays, Guadalupe, Wilson and Atascosa Counties. I hold a contract with the Bexar County Juvenile Probation office to conduct Low Cost Child Custody Evaluations.  I have held this contract for the last 5 years. 
License #55935
Celina Andersen-King Résumé
---
Family Evaluation Associates, Inc. exists "Because Family Matters." In all of its possible forms, the integrity, function, and wellness of the child(ren) and family is the goal of all of the services provided through Family Evaluation Associates.
About Family Evaluation
---
Top